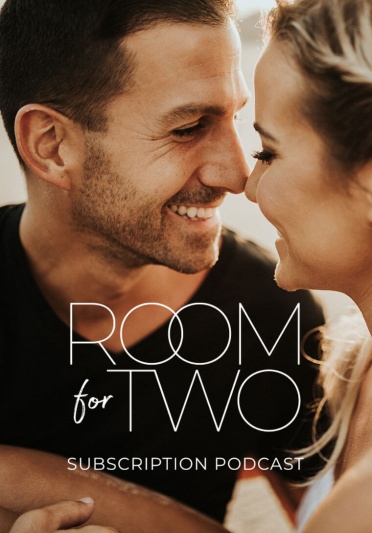 Tune into Dr. Finlayson-Fife's Exclusive Room for Two Podcast.
The Room for Two Podcast allows you to listen in on coaching sessions with REAL couples in need of marital and sexual guidance. Dr. Finlayson-Fife's expert input allows you to better understand and address the challenges in your own intimate relationship. PLUS, every episode includes an instructional segment where Jennifer educates you on the key principles in each session. Subscribe today and see why listeners are raving about Room for Two!
In this podcast episode, Dr. Finlayson-Fife joins the Cultivate A Good Life Podcast to talk about desire. They talk about what desire is, why it matters, and how to identify and develop the desires you have.

In this podcast episode, Dr. Finlayson-Fife joins her daughter Jane to talk about her career as a marriage counselor and the things she's learned along the way. This interview was done for a journalism project for Jane's 8th grade class. We ask that you please excuse any background noise caused by Dr. Finlayson-Fife's family and dog.

In this podcast episode, Dr. Finlayson-Fife joins the Women With Fire Podcast to talk about topics such as sexuality, integrity, and teaching our kids about sex and desire.

In this episode, Dr. Finlayson-Fife joins Rich and Celeste from the Marriage Theraoke podcast to talk about how we deal with the dissatisfaction in our marriages and how to more fully CHOOSE our partner every day.

In this podcast episode, Dr. Finlayson-Fife is interviewed by Monica Tanner of On The Brighter Side Podcast. Dr. Jennifer Finlayson-Fife talks about setting personal goals and setting goals as a couple. She goes into detail about what collaborative goals look like and common pitfalls/problems that come up when trying to keep new goals, and how to overcome these.

In this podcast episode, Dr. Finlayson-Fife is interviewed by Ray Cox and Ellen Hersam from the Improving Intimacy in Mormon Marriages Facebook group. Dr. Finlayson-Fife answers questions about neediness, using sex to avoid conflict, differences in desire, and advice for newly weds.

In this episode, Dr. Finlayson-Fife joins Corey Allan from Sexy Marriage Radio to talk about the dynamic of desire differences and the lower desire wife.

In this episode, Dr. Finlayson-Fife is interviewed by Jodi Chaffee from Our Modern Heritage about how to raise kids in an overly sexualized world.

This podcast episode is an audio recording of Dr. Finlayson-Fife's presentation Sexuality and Singledom: Navigating with Clarity and Integrity. This presentation was recorded in New York City at a singles' conference called "Of One Body: The State of Mormon Singledom."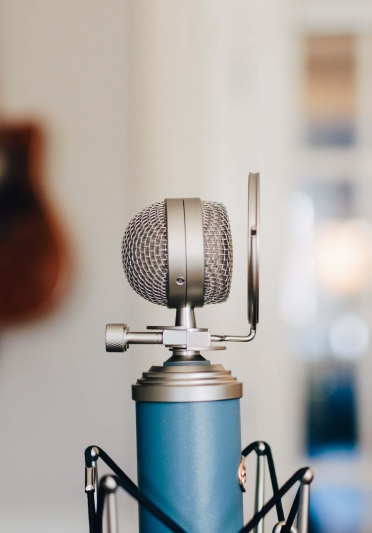 Subscribe to the Dr. Finlayson-Fife Interview Archive
The Dr. Finlayson-Fife podcast archive includes a collection of FREE podcast episodes, interviews, discussions, and media spots that Dr. Finlayson-Fife has been featured in and is now being offered to listeners all in one place. Each episode is categorized by topic so that you can easily find answers to your relationship and sexuality questions.
The advice offered through Dr. Finlayson-Fife's Podcast Archive is educational and informational in nature and is provided only as general information. It is not meant to establish a therapist-patient relationship or offer therapeutic advice, opinion, diagnosis treatment or to establish a standard of care. Although Dr. Finlayson-Fife is a trained psychotherapist, she is not functioning in the role of a licensed therapist during these sessions, but rather using her training to inform these sessions. Thus, the content is not intended to replace independent professional judgment. The content is not intended to solicit clients or patients; and should not be relied upon as medical or psychological advice of any kind or nature whatsoever. The information provided through the Content should not be used for diagnosing or treating a mental health problem or disease. The information contained in these communications is not comprehensive and does not include all the potential information regarding the subject matter, but is merely intended to serve as one resource for general and educational purposes.